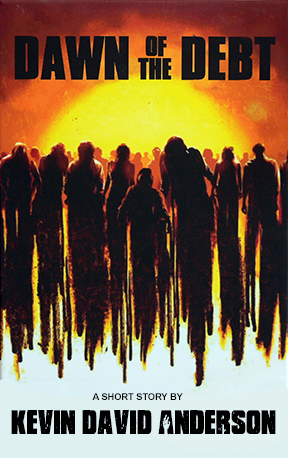 Kevin's short story Dawn of the Debt is now available on Amazon for FREE along with two bonus stories, the flash fiction piece Twitching, and the short story The Interview. All three stories offer a twist on the zombie genre and are only 99¢
Download the PDF version FREE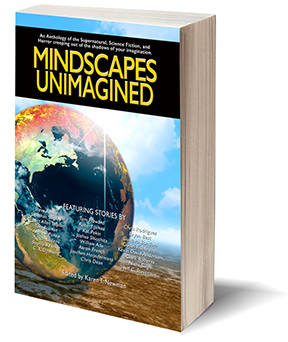 Mindscape Unimagined
features Kevin's new story, Toualetehydrophobia about a little boy with a mundane fear that becomes the source of real terror.


| | |
| --- | --- |
| The Geektastic Joke Book 4 Kids - a collection of geeky jokes from Star Wars, Superheroes, Minecraft, Monsters, Harry Potter, Video Games, Doctor Who, Star Trek and so much more! Humorous illustrations and cartoons perfect for kids (Ages 8-12 plus) | |
| | CALIFORNIA SCREAMIN' edited by Danielle Kaheaku features Kevin's story, The Mount of Death, a horror comedy inspired by the Twilight Zone. California Screamin' features contributions from the San Diego chapter of the Horror Writers Association. |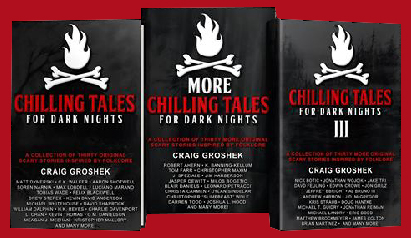 Kevin has been invited to participate in Chilling Tales for Dark Nights new anthology series, which will be a tribute to Alvin Schwartzfor's Scary Stories for Dark Nights YA book series.
MIDNIGHT MEN
The strange world of Dale and Earl will be expanded in MIDNIGHT MEN a new collection of stories inspired by the popular truck driving, darkness seeking, demon killing characters, Dale and Earl. The anthology which will include some of Dale and Earl most memorable adventures, including Green Eyes and Chili Dogs, will also feature the novella, Kandy with a K. MIDNIGHT MEN will be released in Fall 2019.

Image by Jason Hill
NIGHT SOUNDS
Podcasted Tales of Terror
Kevin's short story collection NIGHT SOUNDS will be available in Spring 2019. The collection will feature stories that have been released in audio on podcasts like The Drabblecast, The Dunsteef, Pseudopod and most recently on The Horror Hill Podcast. Night Sounds will have an introduction by voice talent and podcast producer Jason Hill, of the Horror Hill podcast currently running on the Simply Scary Podcast Network